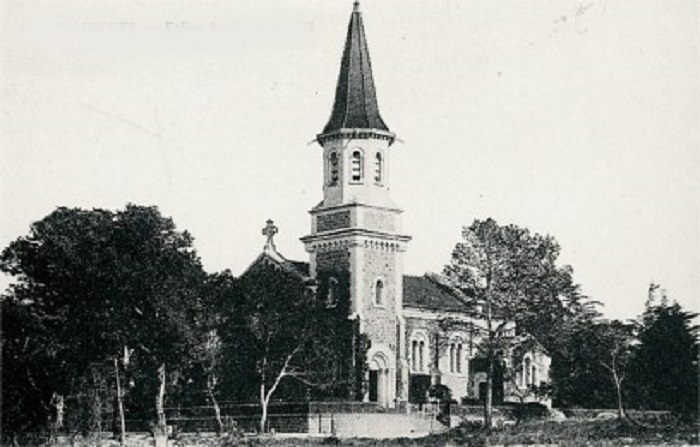 The Chapel of All Saints
A plaque in the church testifies to an Anglican presence in St Raphaël in the 1880's, with a Reverend Alexander Frederick Dyce, M.A. holding the post of "Chaplain at St. Raphaël and Valescure". In 1900, the Anglican chapel of All Saints was established in Valescure, to serve the needs of the wealthy English visitors and their staff who came to St. Raphaël for the winter season, owning or renting villas in Valescure. This building was funded by Lord Rendel (1834-1913) of Hatchlands (formerly Stuart Rendel, M.P. for Montgomeryshire, 1880-94), who was a close friend of W.E. Gladstone.
The original chapel
The church of Saint John the Evangelist, located closer to the central and coastal area of St. Raphaël, was funded through U.S.P.G. to address the growing needs of the English-speaking population. The building was consecrated in 1907 by the Bishop of Gibraltar.
In the 1920's, with increasing English language tourism and residency, it became necessary to expand St. John's; the nave was extended and the tower added, to give the appearance that we see today. Plaques in the church show that the altar was given in memory of Eileen Dudgeon and Annie E Chance in 1927. The altar rails were donated in the same year in memory of Charles Bertram Smales, I.F.S. of Whitby, who died in Agay.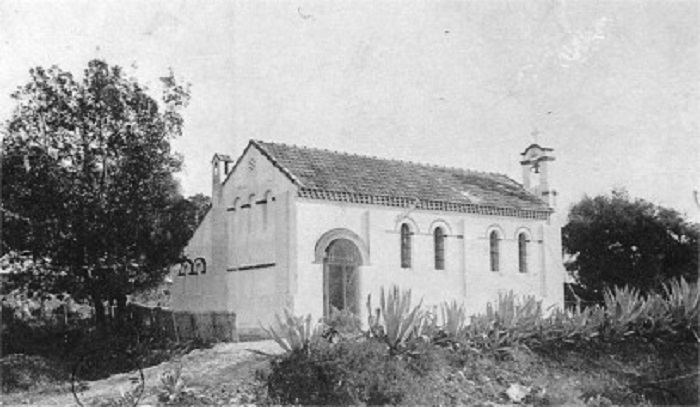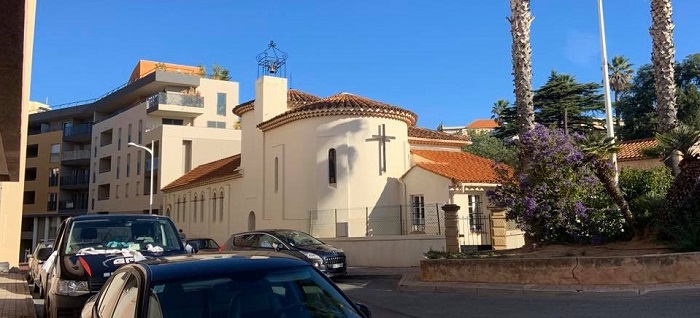 The Anglican Church
During the war years and the occupation of Provence, the church was closed, and most of the British residents evacuated. After the war, St. John's was reconsecrated in 1948. However, the war had irreversibly changed the patterns of tourism and residency in the region, and in 1958, with dwindling attendance, the chapel of All Saints in Valescure was transferred to the Catholic diocese of Fréjus-Toulon. This transfer left the church of St. John the Evangelist as the only Anglican church building in the Var.