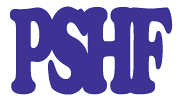 JIMWEL AND MARA BELONGILOT
Jimwel and Mara Belongilot and their two year old son Jim Mark reside in the village of Sto. Nino in the hills of Negros Oriental province. They live in a one-roomed wooden house which Jimwel built with the help of his father. For lighting at night, they have a kerosene lamp and water is obtained from a nearby well. In 2021, the couple received a loan from the PSHF for sugar and corn cultivation on a half hectare piece of land Jimwel had received from his parents. It was their first venture into farming and a successful one. They used the proceeds not only to repay their loan but also to lease an additional one hectare of land which they planted with sugarcane intercropped with corn. The lease of the land is for 5 years and it cost 15,000 pesos. Jimwel and Mara work as a team in cultivating their farm but only on a part-time basis as Jimwel also works on a road construction site in Tanjay city and Mara has her two year old son to look after. It is mainly at weekends that the couple spend time on the farm; outside of the planting season, weeding is the main job that needs doing.
The couple are well aware of the importance of applying fertiliser to their sugarcane crop but until now they have not had the funds to buy any. The application of fertiliser is essential in the early growth phase of the crop as it will ultimately boost the sugar content of the cane at harvest time and thus assure a much better price per ton from the mill. Jimwel and Mara are therefore applying for a loan from us to enable them to buy ten sacks of fertiliser at a cost of 2,500 pesos per sack; the balance of the loan will be used to hire the services of four workers to help with weeding and the application of the fertiliser. The harvesting of the sugarcane will take place in April 2024 and the couple are hopeful of making a net income of 120,000 pesos (€2,000) from the sale of their crop. Jimwel and Mara plan to use some of the proceeds to obtain a supply of electricity for their home and maybe even lease another piece of land for farming. The intercropping of sugarcane and corn has worked well as they can earn a cash income and be self-sufficient in a staple food. The corn which is harvested twice a year is milled and makes for a good rice substitute.
We wish this enterprising couple every success with their farming endeavours.